Network and IoT Monitoring with Intelligence and Automation
Enigma NMS is a comprehensive IoT monitoring and management solution that provides real-time insights into the health and performance of your IT infrastructure. Enigma NMS automatically discovers IT and IoT devices and services, collects performance metrics, and generates alerts when issues are detected.

Enigma NMS collects statistics for millions of network objects in real-time, updating every 60 seconds, while also providing access to historical data. It is designed to be user-friendly and easy to maintain, with a primary focus on providing proactive information that enables IT managers to swiftly identify and resolve issues.
Free 60 days trial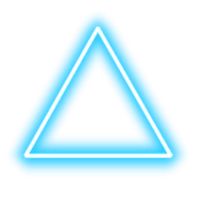 Full Visibility and Control of your Network, Server and IoT Infrastructures
Trusted Network and IoT Management and Monitoring Solution.
2,000,000+ Ports, 50,000+ Nodes, polling at 60 seconds for 5 years without roll-over!

Automated Network Performance Monitoring - 60 second stats
Highly detailed and never rolled for up to 5 years, Custom Thresholds with Exception Based Reporting.
Suitable for Companies of any size, from Small to Global Networks!

Configuration Management - All Configs from All Vendors!
Daily and On-demand Configuration Backups and Scheduled Changes to Multiple Devices.
Extremely stable, will run for years without server reboot!

Full Hardware and Software Assets Tracking!
Watch movement of all hardware modules across your entire network domain.
Run Software Inventory on all your Network, Security, Server, Printer and PC Environments.
Maintenance Contracts Reconciliation with Vendor records.

ENIGMA
Syslog and SNMP Trap Monitor
Millions of messages and traps per hour, Intelligent Data Processing!
See stuff you could not see before, Custom Alerting upon message content

Powerful and Unlimited Environment Monitor
Monitor ANY SNMP MIB OIDs from ANY Vendor, 200k+ Objects, Integers and Strings.
Includes Auto Discovery, Dynamic Indexes, Thresholds and Alerting.

High Availability Cluster and Backups
Highest Reliability and 100 % Business Continuity, Setup HA in minutes!

Automated Network Discovery, All SNMP Versions!
Find out what is out there in just a few minutes.

Wireless Monitor and Traffic Analyzer
Monitors your entire wireless infrastructure, unlimited NetFlow and SFlow.

Unlimited QoS, IP SLA and VolP Monitor
Guaranteed QoS across your WAN.
Unlimited Application Monitoring with Web Page Monitor
Ensures availability of your critical applications, API Endpoints, Network and Database Services.

Unlimited Server Monitoring (CPU, Memory, File System, Processes)
Proactively monitors status of your server infrastructure.

Full SNMP V3 Implementation through out the product!
Highly Scalable purpose written SNMP V3 Polling Engine.

Google Maps and Live Floor Maps Integration!
See exactly where your sites and network nodes are with real-time status updates.

Carrier (Telco) and Data Services Integration!
Monitor Status of your Data, Fiber, Satellite, Radio, DSL etc. Services, including Bill Validation.
Welcome to NETSAS
NETSAS is an Australian company dedicated to delivering world-class network management solutions. We firmly believe that our products and services offer the most valuable network management solutions available in the market today.
Our team comprises highly-skilled professionals with extensive field experience in Network Management and Network Design, collaborating with all the leading vendors in the market.
We specialize in crafting high-value Network Management Solutions tailored for mission-critical networks—regardless of how complex the requirements may be.
At NETSAS, our focus is on providing industrial-strength, scalable, and comprehensive network management solutions for modern enterprises. Over the years, we have built a portfolio of successful projects and solutions based on our Enigma Network Management System.
Being customer-centric, we are committed to delivering the best solutions. We have developed specially designed enterprise management software, enterprise management tools, and network management software to meet your management requirements.
Our team of highly trained and skilled professionals ensures the success of your management system. With extensive experience in network management and design, they have worked with all the leading market vendors and understand the daily challenges faced by network engineers.
We offer a diverse collection of management solutions that require minimal maintenance. Our expertise covers network management tools consolidation, network monitoring audits, network performance analysis and audits, enterprise multi-vendor networks, service provider multi-vendor networks, and mission-critical networks.
Additionally, we specialize in network designs for large-scale upgrade products and vendor migrations. You can also engage us for telecommunications expense management (TEM) projects and audits.
Our primary product, Enigma NMS, guarantees superb monitoring capabilities. It is a "NOC in the BOX" appliance compatible with any hardware or VM. Installation is relatively easy and can be completed in minutes. The best feature of this product is that it requires no maintenance, no agents, no scripting, and absolutely no Linux knowledge—it just works!
At NETSAS, we understand the importance of expanding business technology systems and infrastructure for both small and large businesses. We are devoted to helping you meet your immediate and future needs. You can count on us to improve your business and achieve your goals.